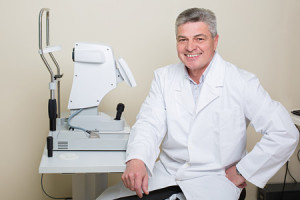 5 things your eye doctor wants you to stop doing right now
When it comes to staying healthy, you know that a combination of a balanced diet and moderate exercise is the standard recommendation across the board. You know that applying the proper sunscreen, getting the right vitamins and managing stress are all keys to a long and healthy life. Yet have you ever asked your eye doctor for health advice?
Your eyes are an organ just like your heart and lungs. As such, they should be a primary focus when thinking about your overall health. Visiting your eye doctor on a regular basis for checkups and health advice is critical. But along with that, you should be focused on protecting your vision as you go through your everyday life. How do you do that? For starters, here are five things your eye doctor wants you to stop doing immediately.
1. Stop forgetting your protective eye-wear – When we think of vision loss, we generally think of a slow deterioration over time. Yet millions of people suffer serious eye injuries each year in the U.S., and many of them cause serious vision issues and even blindness.
Any good eye doctor will recommend protective eye-wear during activities that could lead to eye injury. Such activities include playing sports, working on home-improvement projects and cleaning (especially when using harsh chemicals). Make sure you choose the appropriate eye-wear. The American Academy of Ophthalmology has published a great article that breaks down the different types of eye-wear recommended for different purposes.
2. Stop smoking already – If you're a smoker, you probably hear this from pretty much everyone in your life. It's true: Now is the time to quit smoking. If you think your eye doctor won't bring this issue up, you're wrong.
Smoking is directly linked to cataracts and macular degeneration, two of the leading causes of vision loss, according to an article in Everyday Health. Other issues related to eye health are caused by exposure to the toxins found in cigarettes. Quitting isn't easy, but if you need one more reason to stop, this is it.
3. Stop exposing your eyes to the sun – We protect our skin from the sun's harmful rays, and you should also consistently protect your eyes. This means wearing sunglasses that are specially made to block out at least 99% of both UV-A and UV-B radiation.
Wearing adequate eye-wear in the sun not only will protect your eyes from damage caused by the sun but also will help prevent crow's feet, which are those little wrinkles that form in the corners of your eyes. High-quality eye-wear can also keep the whites of your eyes whiter, according to WebMD. You don't have to give up your stylish shades to get the protection you need. There are lots of great-looking glasses that do an excellent job of keeping your eyes and skin working and feeling great.
4. Stop those marathon browsing sessions – If you are always connected to your computer or tablet, it's time to start limiting those sessions to reduce eye strain. You might have heard about the 20-20-20 rule, which serves as a great reminder to give your eyes a break. Every 20 minutes, look away from your screen and focus on something approximately 20 feet in front of you for 20 seconds. This will help you remember to blink, and it will give your eyes the rest they need to avoid fatigue and strain.
5. Stop skimping on your fruits and veggies – You might be thinking, "Why does my eye doctor care about how many fruits and vegetables I eat?" One reason is the correlation between a diet rich in produce and healthy eyes. Another reason is that maintaining a healthy weight promotes good vision.
Dark and leafy greens such as spinach, kale and collard greens are excellent choices. So are foods rich in omega 3 fatty acids. Certain types of fish such as salmon and tuna, as well as walnuts, flax seeds and chia seeds, all are excellent sources of omega 3s.
People who are overweight or obese are at an increased risk of serious conditions such as diabetes, glaucoma and age-related macular degeneration. These diseases affect eye health and can cause loss of vision in extreme cases. Your eye doctor can assess your risk for developing these conditions and help you get on a plan to reverse that risk.
Keeping your eyes healthy isn't difficult, and a lot of the good habits you've already adopted will go far in keeping your vision strong as you age. If you have questions or specific concerns about your vision, it's best to speak with a qualified doctor. If you are looking for an eye doctor in Draper Utah, schedule an appointment at the Cataract & LASIK Center of Utah by calling 801-224-6767.