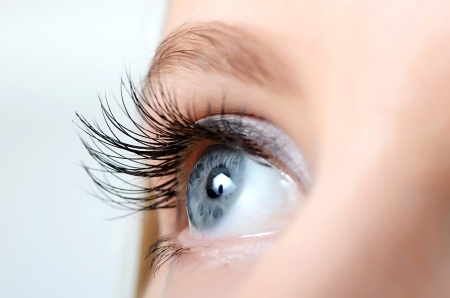 What's the difference between PRK and LASIK eye care procedures?
PRK and LASIK offer basically the same thing: they can help with nearsightedness, farsightedness, and astigmatism. Basically, they can give you back vision clarity. However, why would there be two procedures for the same results? What are the differences between these two eye care procedures? The fact is, these two procedures exist because there are differences between them and how they can help you see better.
Introducing PRK and LASIK
PRK (Photo refractive keratectomy) and LASIK (laser-assisted-in-situ keratomileusis) both offer a proven and safe way to see clearly again. They also have high satisfaction rates among patients. However, they both may not be good eye care solutions for you. It's important to fully understand these two procedures, because even though both eye care solutions may offer similar results, they are performed differently and have different recovery times.
Let's start by introducing PRK. PRK has been around longer than LASIK. It is an accurate and safe eye care procedure. After the outside layer of the cornea is removed, a laser is used to reshape the cornea and correct the specific vision problem. It can be a better and safer choice for those with thinner, irregular, or scarred corneas. It is also often recommended for those who have had LASIK within the last 2 years. Another reason PRK may be a choice option for a patient is due to occupational hazards. If the person's occupation increases their risk of a flap injury, PRK may be a better solution. This eye care procedure is often recommended to those who have been told in the past that they weren't candidates for LASIK.
LASIK is a high tech and newer eye care procedure. All-laser LASIK is completely blade free, utilizing lasers for the procedure. The laser is used to create a flap on the outer layer of the eye. This allows for the reshaping of the cornea underneath. When the cornea is reshaped, the flap is replaced to allow the eye to repair itself and heal over the corrected cornea. LASIK recovery is often much speedier than the eye care procedure PRK.
After LASIK, the patient may feel mild discomfort, but it will be short-lived. Within several hours of the eye care procedure, many patients have stated their vision is already much improved. Over months, the eyes should completely heal and give you even better vision. However, with PRK, the recovery time will be a little longer. This is because the outer layer needs time to heal. What a patient can expect after the procedure is that vision will be somewhat blurry. Patients eyes may feel a bit scratchy or irritated for the first 6-8 hours. There are things that can be done to help relieve discomfort, such as ice packs, ibuprofen, and a prescription narcotic (only to be used the first day). For the first 4-5 days, vision may worsen as the outer layer heals. Your vision should continue to improve for the first month. It could take a couple months until you reach maximum clarity.
Which is right for you?
How do you know if you're a LASIK or PRK candidate? There are a few things that can make you a potential LASIK candidate:
You're over 18.
You've had stable vision for the past 2 years.
Your eyes are healthy and free of diseases, scars, and other health conditions.
As noted previously, PRK is often prescribed to those who have thinner, scarred, or irregular corneas. The only way to know for sure which eye care procedure is right for you is to consult with an eye care professional.
You can talk to a LASIK surgeon in Provo Utah to find out which procedure is best for you. At Cataract and LASIK of Utah, our job is to find the best eye care solutions for you and to help you see with clarity.