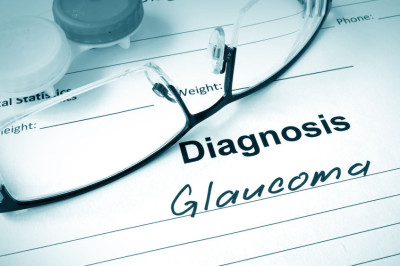 What is glaucoma and why you need to see an eye doctor to catch it early on
Getting your eyesight checked isn't the only reason to visit your eye doctor. It actually goes far beyond that. An eye doctor can help prevent more serious problems from developing, and they can detect issues early on, such as glaucoma.
The fact is, if you suffer from glaucoma, you need to see an eye doctor. While a family physician should be able to help you, they are not trained in the specifics and intracicies of disorders of the eye. Why leave your diagnosis to chance? The last thing you want to do is have to get a second opinion because you did not consult the right specialist.
What is glaucoma?
There are various types of glaucoma, but the most common is open-angle glaucoma. The scary thing about this condition is, you can have it without having any symptoms. This means you may not catch it until it's too late to reverse the effects. However, an eye doctor can help detect this condition early on, and help prevent serious complications, such as blindness.
If left untreated, this condition will cause damage to the optic nerve, which is the nerve that sends information from your eyes to your brain. Usually glaucoma is caused by high fluid pressure in the eyes, which can cause the optic nerve to become damaged. Other less common causes are injuries to the eye (blunt or chemical), severe eye infections, inflammatory conditions, and blocked blood vessels within the eye. The longer it goes undetected, the more damage it can cause. However, because there are often no symptoms early on, getting a full routine eye exam is important. An eye doctor can address any issues they see and provide preventative measures for you to take.
What are the symptoms?
Although many symptoms of glaucoma can go unnoticed until it's too late to reverse the effects, some people will notice a loss of side (peripheral) vision. However, this generally starts to occur later on in the disease's progression. Sometimes symptoms such as sudden eye pain, blurred vision, headache, and halos around lights can occur when the pressure hits a very high level. Again, getting to an eye doctor for a complete eye exam is the best preventative measure you can take when it comes to glaucoma. However, if you do have symptoms, make sure to make an appointment with your eye doctor as soon as possible. The sooner you get in, the better.
How is it treated?
There are several ways glaucoma may be treated. The condition could be treated with eye drops, microsurgery, or laser surgery. If you have glaucoma, an eye doctor can discuss with you what your options are, and recommend the best solution for your particular situation.
What types of glaucoma are there?
There are two main types: open-angle glaucoma and angle-closure glaucoma. As mentioned earlier in the article, open-angle glaucoma is the most common. It's also referred to as wide-angle glaucoma. The trabecular meshwork (drain structure in eye) will appear normal; however the fluid isn't flowing as it should. Angle-closure glaucoma (acute or chronic angle-closure or narrow-angle glaucoma) is when the eye isn't draining correctly due to the angle being too narrow between your cornea and iris.
Who is at risk?
Typically, those over 40 are more at risk. However, people of any age can get glaucoma. There is a higher occurrence documented in African-Americans, Russians, Irish, Japanese, Inuits, Scandinavians, and Hispanics. Your family history can play a role as well. Being diabetic can put you at risk and so can eye trauma. Certain steroid medications have also been said to be a potential risk factor.
How do you get diagnosed?
The first step in diagnosis is setting up an appointment for a complete eye exam. If you're looking for an eye doctor in Draper Utah, contact us. Our ophthalmologists can help answer any questions you have and provide a comprehensive exam. During this exam, the doctor will check your optic nerve, and if you do have signs of glaucoma, he or she may also take photographs to help track the disease. Another test called tonometry may be used to check your eye pressure, and a visual field test can be used to see if you've lost any peripheral vision. However, the first step is to give us a call at Cataract and LASIK Center of Utah to set up your complete eye exam. We hope to see you soon!