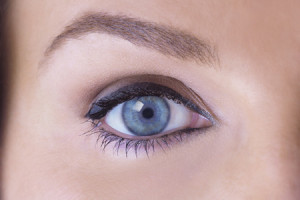 5 things you might not know about LASIK
Most people are familiar with the common corrective surgical procedure called LASIK. Chances are good you know at least one person who has benefited from this precise and life-changing surgery. LASIK is a procedure that uses laser pulses to correct common eye issues such as nearsightedness, farsightedness and astigmatism. During the procedure, the doctor will use lasers to reshape the cornea, which is the clear section located in the front of the eye.
LASIK has been a popular choice for many reasons, but mostly because it's effective, accessible and has results that are nearly immediate. Yet there are a lot of myths floating around about what happens during this surgery and what can happen afterward. Here are five things that might surprise you.
1. It doesn't take nearly as long as you probably think.
When you think of surgery, you probably picture a major undertaking with lots of preparation and lots of recovery time. LASIK actually only takes about 20 minutes. You'll need to spend a few hours at the clinic to run tests and receive care instructions, but compared to most surgical procedures, this one's a breeze.
2. Even if you meet the age requirements, LASIK might not be for you.
You might already be aware that patients must be at least 18 years of age to qualify for this surgery. In fact, while most people are eligible for the procedure, not everyone is. If you've had unstable vision in the past two years, symptoms of eye disease or scar tissue, you might not be eligible. A free VIP exam is available to help determine if you're a candidate for the procedure. You can call us at 801-224-6767 to schedule your exam.
3. This surgery is not a one-size-fits-all procedure.
Every eye is different. Because of this, doctors performing LASIK procedures are careful to customize their approach to each patient's unique needs and vision issues. You'll never feel like you're "just another patient," which means your surgery will be much more successful and your experience much more positive.
4. Each pulse of the laser removes only 1/100,000 in. of tissue.
We understand that the sound of the laser pulse can be a little unsettling. Yet most patients say there is absolutely no pain before, during or after the procedure. That's probably because each pulse only removes a near-microscopic amount of corneal tissue. In addition, the laser moves extremely quickly. Each pulse is only 1/12,000,000,000 of a second.
5. The vast majority of patients are pleased with the results of this procedure.
Fully 96% of patients are pleased with the outcome of their surgery, according to WebMD.
The Cataract & LASIK Center of Utah is passionate about providing the best service and technology available. You can read an impressive list here, where we outline our dedication to high-end technology and equipment. We think that having the right tools helps us do the job we do so well. It also gives you better results. We often have the latest ophthalmic equipment for our center before large hospitals, surgi-centers and multi-doctor ophthalmic practices in our area. In addition to this procedure, we offer cataract surgery, lens implants and visian ICL for qualified patients. If you're ready to schedule your free consultation with Dr. Monroe, please give us a call at 801-224-6767 or contact us through our website. We can't wait to help you see more clearly.