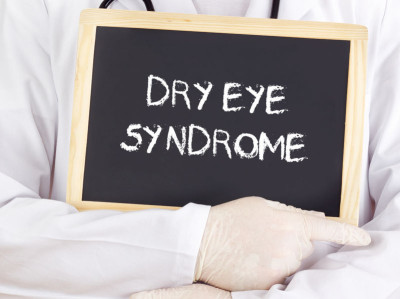 Why it's important to see an eye doctor when suffering from dry eye
Dry eye may not sound like that bad of a condition in the grand scheme of things, but it is definitely not comfortable. The symptoms of dry eye can include: the feeling of something being stuck in your eye, grittiness, scratchiness, burning, excessive watering, and blurred vision. If the person has advanced dry eye, the front of the eye could become damaged and affect vision. This is why it's important to see an eye doctor if you're experiencing any of these symptoms. You may be able to treat a mild version with artificial tears, but depending on the cause and severity, it could require other treatments. The only true way to know is to schedule an appointment with your eye doctor.
What Causes Dry Eye and How do you Treat It?
Dry eye occurs for two main reasons; either a person doesn't produce enough tears, or the tears produced are poor quality. Either of these reasons can cause uncomfortable symptoms to occur. Your tears are necessary for eye health because they help keep the eye surface lubricated, lower your risk of eye infections, and remove foreign objects from your eyes. Tears can keep your eyes clear and smooth.
Without them, you could experience some very irritating and distracting issues. Seeing an eye doctor can help determine the cause and severity, and provide you with a treatment plan. It's important to follow the directions from your eye doctor exactly in order to effectively treat the condition.
Artificial Tears
If your condition is mild, and caused by situational things such as computer use or reading, the eye doctor may prescribe artificial tears. You will want to make sure to use the brand your eye doctor suggests, because different brands can vary in ingredients and thickness (viscosity).
Prescription Eye Drops
In some conditions, prescription eye drops could be recommended, possibly in conjunction with other treatments.
You may have seen commercials for Restasis. This prescription does more than just provide lubricant for your eye, it can also lower inflammation. In addition, it can help your body start to produce natural tears more. Keep in mind, some people do experience burning in the beginning of treatment. However, if you ever have any irritation, talk to your eye doctor. It's always best to address any concerns you may have right away with a professional.
Xildra is another prescription eye drop that is sometimes recommended to ease symptoms and reduce inflammation. In some studies, a few people experienced side effects such as "altered taste and visual acuity."
Steroid Eye Drops
Steroid eye drops could also be recommended to help reduce inflammation. This is typically a short-term treatment to help manage symptoms more quickly. They are usually paired with another treatment, possibly artificial tears or Restasis.
Lacrisert
This option provides a slow-release lubricant that goes under the lower eye (in the inside of the lid, where it meats the eyeball). It may only need to be applied once per day. This is usually a recommendation for people with moderate or severe dry eye. It's important to apply Lacrisert in just the right location, otherwise it could result in a cornea abrasion. Speak with your eye doctor for more information and follow directions exactly.
Other Possible Treatments and What to do Next
These are just a few of the many treatment options available for patients with dry eye. Other possible treatments include Punctual Plugs, Meibomian Glad Expression, warm compresses, LipiFlow, Intense Pulsed Light, and nutritional supplements. An eye doctor can go over all of your treatment options and consider your specific needs to make sure you get the best treatment for your condition. Some home remedies may even be recommended to help, such as blinking more and taking breaks from your computer screen.
Since there is a wide range of treatment options available for those with dry eye, it's important to see an eye doctor to discuss your specific situation. Don't let symptoms go unchecked, scheduled an appointment with an eye doctor in Draper Utah and see more clearly and without pain!