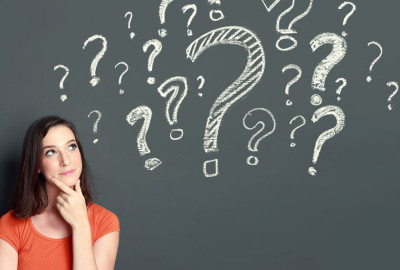 When you should see an eye doctor
There are times when you may know without a doubt that you need to see an eye doctor. While, other times, you may put it off, or simply skip out on routine examines, because everything seems fine. There can sometimes be symptoms that indicate a problem with your eyes, but not all conditions present symptoms immediately. In fact, some conditions can come on so gradually that you don't even notice them until it's really bad. Which means oftentimes, going to the eye doctor goes far beyond vision correction.
How do you know when to see an eye doctor?
Since you shouldn't put off seeing an eye doctor until you notice something wrong with your vision, how do you know when it's time to seek one out? Well, if you haven't gone to the eye doctor ever in your life, it's definitely time to do so. Your eye doctor will discuss with you how often they recommend that you come in to see them after that initial appointment.
It's important to keep up with regular visits. Visiting your eye doctor can actually help detect problems early on. There are vision issues that can come on so gradually that only an eye doctor will be able to indicate there is an issue during the early stages. A comprehensive eye exam can spot glaucoma, macular degeneration, and cataracts. An eye exam may even detect other health issues that you're unaware of, such as diabetes, high blood pressure, brain tumors, etc.
Of course, eye exams are also an important way to continue seeing clearly. Vision loss can make things blurry near or far away. Other vision problems can lead to seeing spots or cause blindness if not caught early on. But an eye doctor can ensure you're getting the best care possible, and provide you with options to help you see better.
What symptoms should you look for?
While there may not be any symptoms apparent when there is a problem, and you shouldn't put off routine visits for this reason, if you do notice changes in your vision you need to book an appointment immediately. Contact your eye doctor if you notice any of these changes:
Eye redness
Eye pain
Eye discharge
Headaches or migraines
Seeing halos around lights
Unable to read signs
Trouble identifying objects
Eye fatigue that goes on for 3 days or more
Seeing spots or floaters
Seeing flashes of light
Sensitivity to light
Difficulty focusing
Squinting often
At what age should I make routine eye exams a priority?
Eye exams are important at any age. As a kid, having poor vision can make learning more difficult. It's important that children are given the opportunity to have clear vision and maintain healthy eyes. As we age, our eyesight goes through transitions, and it's essential to monitor these changes throughout the course of your life. Your eye doctor can give you tools and resources so you can do this more effectively.
Should I see an eye doctor if I'm diagnosed with a medical condition by my physician?
Some medical conditions can affect your vision. It's important to talk with your physician and ask if the condition could affect your eyes. If they say yes, make sure you call your eye doctor for an appointment. Some conditions that could cause vision problems include (but aren't limited to): diabetes, lupus, and thyroid conditions.
There are many reasons to see an eye doctor, and it's best not to wait until you have symptoms. To ensure your eye health, call the eye doctor as soon as possible to set up routine visits. And, if you do notice any changes, make sure to notify your eye doctor immediately.
Are you looking for an eye doctor in Draper Utah? Contact us at Cataract and LASIK Center of Utah. We offer comprehensive eye exams, and a variety of options for vision correction.