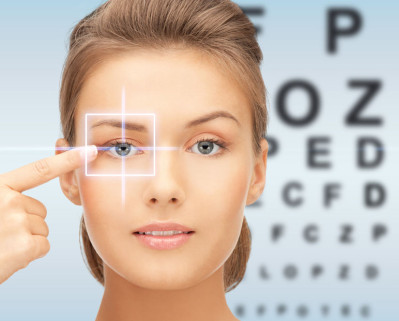 Is Clear Lens Exchange the Right Option for You? See Your Local Eye Doctor
In this day of modern technology, most vision problems can be corrected fairly easily. The abundance of options available make it easy to treat anything from nearsightedness to cataracts. That's why it's essential to visit an eye doctor for regular exams. You can catch problems early on, and find clear solutions to help you see better.
What is Clear Lens Exchange?
One of the options available to you is the Clear Lens Exchange, also called Refractive Lensectomy or Refractive Lens Exchange. This is a procedure that an eye doctor can perform to allow you to see with clarity. It can help those suffering with Presbyopia (also called farsightedness, which is when you have trouble seeing close up). If you always find yourself holding menus away from your face so you can see the words more clearly, you likely have Presbyopia.
Things further away will often be clearer than those close up. This procedure can also help with Myopia (also called nearsightedness), which is a condition that prevents you from seeing objects that are further away clearly. Multifocal lenses used in the Clear Lens Exchange procedure can help you have a full range of vision again. An eye doctor can help you determine if it's the right procedure for you, and which lens to go with. The ReSTOR® and Tecnis® are both excellent options with a high satisfaction rate. These multifocal lenses can be used in the Clear Lens Exchange, and are often recommended for patients who may not be good candidates for LASIK (Laser-Assisted In-Situ Keratomileusis), PRK (Photorefractive Keratectomy), or ICL (Implantable Collamer Lens). An eye doctor will guide you in choosing the right procedure for your specific needs.
This procedure, completed by an eye doctor in the office, is done in the same safe way that cataracts are removed. The eye's natural lens is replaced with an IOL (Intraocular lenses) which is specifically designed to give you better vision at all distances. Because your eye's natural lens is replaced with an IOL, it means you'll never develop cataracts.
One of the Biggest Perks of Clear Lens Exchange
Cataracts often start at the age of 60 or older. It's a common condition that affects more than half of Americans in this age range. The onset can be slow, and you may noticed your vision becomes more clouded and blurry over time. Other symptoms can include nighttime glare from headlights, sensitivity to light, difficulty reading fine print, and faded colors. Being able to prevent it completely is a huge perk of the Clear Lens Exchange procedure.
This procedure is also beneficial for those that don't like or can't wear contact lenses, it's also a great choice for those who are tired of dealing with reading glasses.
Talk to an Eye Doctor About Your Options
There are many different vision correction procedures, which is why it's essential to discuss your options with an eye doctor to find out which one will best meet your needs. A personal consultation can help you find the ultimate path for your best vision, whether that be Clear Vision Exchange, LASIK, PRK, or another procedure. Eye care has come a long way, and it's so much more than just providing reading glasses and contact lenses to correct vision issues. Technology that's available today can completely erase these issues, and provide you with a higher quality of life.
Whether you have Presbyopia or Myopia, The Clear Lens Exchange may be the way to go. When modern technology gives you options like these, there's no reason you should have to settle with poor vision. Find out what your choices are by visiting an eye doctor in draper Utah. You CAN see clearly again. Contact us at Cataract & Lasik Center of Utah to make an appointment.