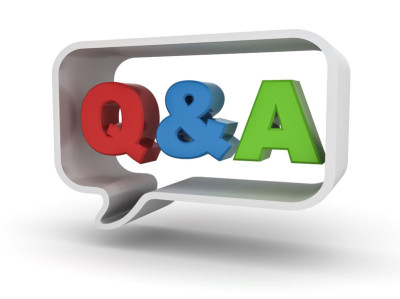 What is macular degeneration and why should an eye doctor look for it in an exam?
You may have heard of the term macular degeneration or age-related macular degeneration (AMD), a relatively common cause of vision loss in people over the age of 50. Although you may be familiar with the term, you might be wondering what preventative measures you can take and how it's treated if it does develop. We'll answer these questions and discuss why it's essential for an eye doctor to look for this during an exam.
What exactly is AMD?
There are two main types of AMD, dry and wet. In its dry form, deposits called drusen accumulate under the retina. As time goes on, this collection can grow and cause thinning as well as scarring to the retina. The macula can end up damaged (located in the central part of the retina) which can lead to central vision loss. Keep in mind, this loss may come on gradually; you may not even know you have it at first. One of the reasons is because your eyes work together, and if only one of your eyes is affected, your other eye may be helping you along. However, seeing an eye doctor can help you catch it early. An eye doctor can perform a thorough exam to look for these drusen.
If left untreated, dry macular degeneration can develop into wet macular degeneration. This is when blood vessels grow into the retina. This growth can cause bleeding or swelling in the retina. The vision loss from wet AMD can come on gradually or be sudden. An eye doctor can examine your eyes and let you know if you have AMD, and if so, what form you have. It is so important to get regular eye exams so any changes to your eye health can be caught early.
What are the risk factors and what can you do?
There are some things that can put you at a higher risk of developing AMD. Smoking can actually double your chances of developing the disease. If you're a smoker, stopping may reduce your risk. Caucasians are also at a higher risk than African-Americans or Hispanics/Latinos. If you have a family history of it, it can put you at a higher risk of developing AMD. Your age can also be a factor; typically it develops in people over the age of 60.
Not smoking is one of the best ways to lower your risk, exercising regularly is also recommended, as well as eating a diet that includes fish and leafy green vegetables. Keeping your cholesterol and blood pressure at normal levels is also advised to help prevent AMD. Also, keep up with your regular visits to the eye doctor. They will monitor your eyes, answer any questions you have about eye health, and make suggestions for keeping your eyes healthy.
What are the symptoms?
You may not immediately notice symptoms. When symptoms do appear, you may notice blurriness, dark spots, lines appearing distorted, or colors appearing faded.
What are the treatments?
If you have the wet form, your eye doctor may recommend prescription drops such as Lucentis, Eylea, or Avastin. There are benefits and risk factors of these medications, which you should discuss with your eye doctor. Several new treatments are currently being studied for the dry form of AMD. Sometimes doctors recommend AREDS II (vitamins) to those with a large number of drusen, as it may help reduce progression.
While studies are still being done to find more treatments for AMD, it is still essential that you see a doctor to learn about your options. Not only can they help catch issues early on, but they can give you tips on how to keep your eyes healthy, and if an issue does arise, they'll help you find the best treatment option. A doctor can also give you advice on what your next steps are. If you're ready to learn more and are looking for an eye doctor in Draper Utah, contact us at Cataract and LASIK Center of Utah.