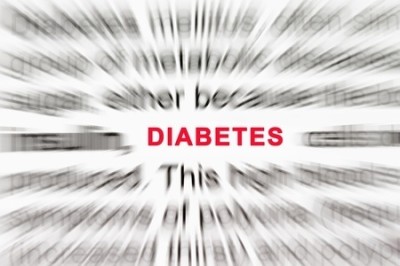 Diabetes and your eyes: Why it's important to see an eye doctor
If you have diabetes, you probably know all too well that it can come with some not-so-great side effects. One of those is an increased risk for developing other health conditions, for example, issues with your eyes. It's important for everyone to set aside a little time for an annual visit to the eye doctor. However, for someone with diabetes, it is extra important to do so.
Don't Put Off Seeing Your Eye Doctor
Diabetes can cause issues for your retina, cranial nerves, and lead to sometimes severe conditions. It can also cause blurry vision and make it more likely for you get eye infections. The sooner you catch these (or any other) problems with your eyes, the easier and quicker you will be able to find solutions. Check with your eye doctor right away if you notice any changes in your vision.
Blurry Vision
One of the first things that diabetics may notice in their eyes is blurriness. Blurry vision can have a lot of causes. Sometimes it's as simple as eye strain from looking at digital screens too much throughout the day. It could also be caused by low blood pressure, dry eyes, or an eye injury. There are plenty of things that can contribute to blurry vision. For diabetics, it can also be due to high blood sugar.
When your sugar is too high it can cause swelling in your lens, which can impact your vision. Typically, if you get your sugar back to the target range, your vision will return to normal. Contact your eye clinic if you have any issues with your eyesight. An eye doctor can examine you and help determine what is behind your blurry vision.
Cataracts and Glaucoma
Cataracts is another condition that diabetics need to be aware of. While it's a common condition among people age 60 and older, diabetics are at an increased risk, and they can sometimes develop them earlier in life. Cataracts may also worsen at a faster rate in diabetics. Glaucoma is another problem that could arise. Pressure can build up in the eye due to fluid that doesn't drain as it normally would. This buildup can cause nerve and blood vessel damage which impairs your vision. The good news is, both of these conditions can be caught early by an eye doctor during your regular exams.
Keep in mind, with diabetes, you are at a higher risk of developing Neovascular Glaucoma, which is a rare condition. Because of new blood vessels forming in the iris, eye fluid can become blocked, and therefore it is unable to flow at a normal rate leading to pressure in the eyes. Although this particular issue is difficult to treat, there may be options including laser surgery and implants. The best way to find out your options for any vision related issue is to see an eye doctor.
Diabetic Retinopathy
Another issue diabetics can face is Diabetic Retinopathy. The small blood vessels in your retina can become damaged, resulting in this condition. It can also be brought about by high blood sugar levels, and if not treated early, it can lead to blindness. The longer you have diabetes, the more likely you are to develop this condition, but monitoring your blood sugar and keeping it at healthy level can make a huge difference.
How to protect your eyes
The best way to protect your eyes is to keep up with your annual exams. It's also important to book an appointment with an eye doctor if you notice any changes. It is their job to examine your eyes and help you keep them healthy. However, keep in mind, not all eye doctors are well versed in diabetes eye care. At Cataract and LASIK Center of Utah you will find that Dr. Monroe is very knowledgeable on the subject. So if you're looking for eye care in Orem Utah contact us to get started.